* STORE RETURNS * CLOSEOUTS * LIQUIDATIONS * SURPLUS * SALVAGE *
By the Pallet, Lot or Truckload
OUR INVENTORY CHANGES HOURLY
CALL
FOR CURRENT
AVAILABILITY!!!!

Or Request it by Email: inventory@worldliquidators.net

Toll Free: 888-567-7621
Local/Intl: 954-784-2854
Fax: 954-784-2856

2131 Park Central Blvd. North, Pompano Beach, FL 33064
CLICK for Maps

Hours:

Mon-Thu: 8:30am - 5:00pm
Friday: 8:30am - 3:30pm
Sat & Sun: Closed

* * * Se Habla Espanol * * *

OVER 3000 PALLETS IN STOCK!! COME ON DOWN AND VISIT!!

*****FREE Loading of your Sea Containers & Trucks *****


CHRISTMAS LOADS

Multiple Truckloads in Stock !!!
Over 500 Pallets !!
Call For Pricing - The MORE you buy / the LOWER we go!!
FOB: FL (33064)
HUGE PIECE COUNTS IN EACH GAYLORD PALLET!!!
IT'S ALWAYS TIME TO STOCK UP
ON CHRISTMAS PRODUCT!!!
PEOPLE BUY IT ALL YEAR ROUND!!!
CLICK HERE to see lots of pictures. Will open in a new window
Home of the BEST
Household Goods Mixed Pallets in the Industry !!
HOUSEHOLD GOODS MIXED PALLETS
CLICK HERE for pictures & more info.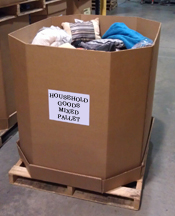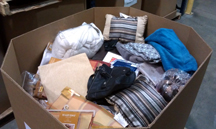 BATHING SUITS PALLETS
MOSTLY NEW - Small % of Returns




WHOLESALE PRICED @ $1.00 P/PC!!!!
Each pallet has approx. 1500 - 1800 pcs Swimsuits come in ONE piece or TWO piece - Assorted colors & sizes - Hundreds of Pallets in Stock
Brands Names such as: SO, APT9, CHAPS, NIKE, DAISY FUENTES,
MUDD, CANDIES & more!
DENIM PALLETS: JEANS, PANTS, SKIRTS & SHORTS
WHOLESALE PRICED @ JUST $5.00 p/pc !!!!
Each pallet has 400 pieces. Although sold as "returns", this is VERY clean merchandise. Lot's of Name Brands!
Limited Availability - Pre-Orders Accepted.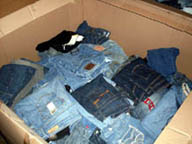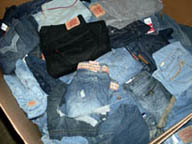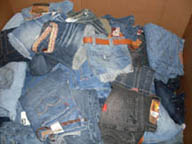 TOLL FREE: 1-888-567-7621 * * * LOCAL/INT'L: 1-954-784-2854
EMAIL: sales@worldliquidators.net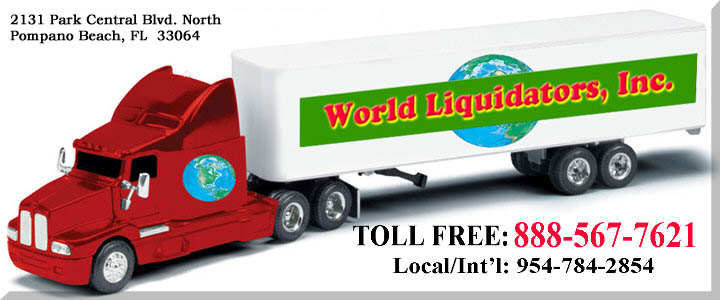 Copyright © 2014, 2015, 2016 World Liquidators, Inc. All rights reserved for ALL pages under this Domain.